✕
Last week, a small army of design professionals, distributors, builders, and developers convened at the Orange County Convention Center in Orlando, Florida, to view the latest trends in ceramic tile and natural stone during the 2023 edition of Coverings. On display in the expansive convention hall were products from more than a thousand exhibitors from around the world, with the majority of the floor dedicated to brands represented by industry groups Tile of Spain, Ceramics of Italy, and the Tile Council of North America.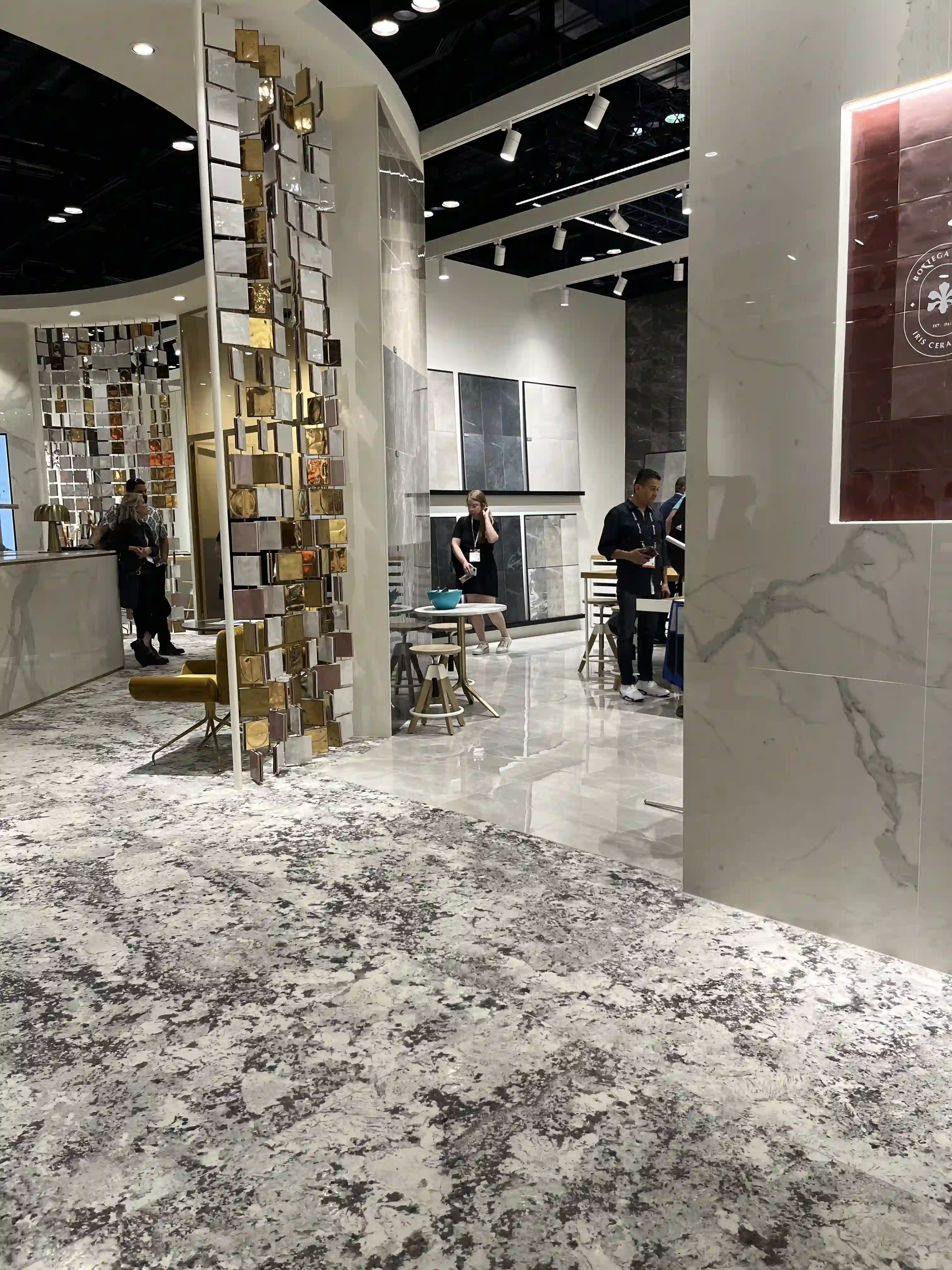 1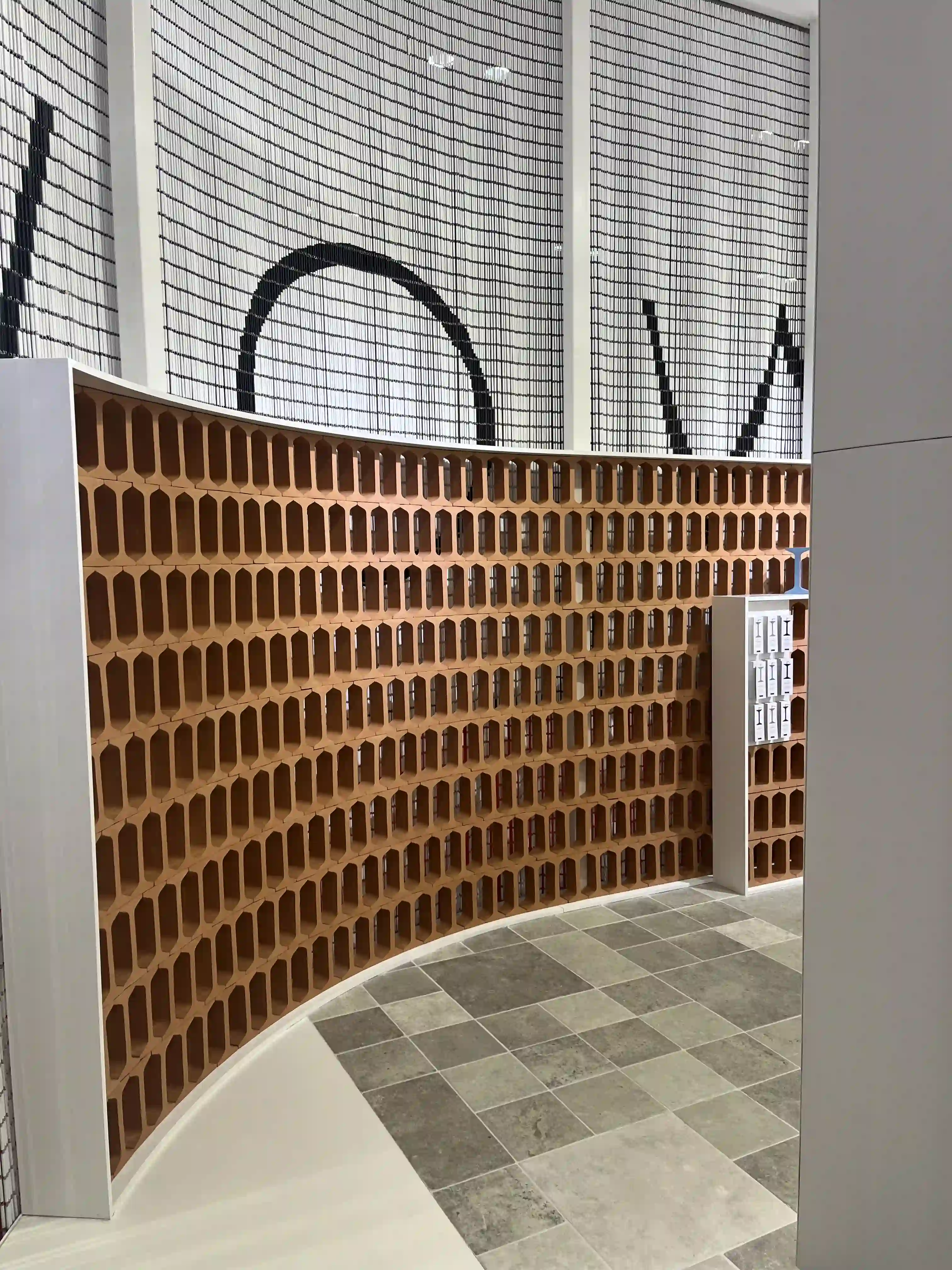 2
Innovative booth designs by Iris Ceramica (1) and Wow (2). Photos © Architectural Record
Nearly every exhibitor at Coverings 2023 made sustainability a focus—with growing awareness around the health and environmental risks of petrochemical-based building materials, ceramic tile and natural stone has a natural selling point due to their relatively low carbon footprint and high durability. Tennessee-based manufacturer Crossville, which has made a commitment to reducing its carbon footprint by 30 percent by 2030, announced two new carbon-neutral tile collections, Civilization and Native Metal, at the conference.
A focus on green design was apparent in more ways than one—deep green and blue tile and stone dominated the new collections of Italian manufacturers, and many of the neutral-colored tones most apparent in the North American booths featured botanical textures and prints. Other tile trends on display included cemented and wood-look tile, undulated and cobbled textures, as well as a return to the color palette and finishes of the 1970s, embracing both the naturalistic and high-glamour aesthetics of the era with earth tones, funky geometric patterns, as well as luxurious metallic accents.
Scenes from this year's Coverings feature deep color, rich textures, and funky patterns. Photos © Architectural Record
In recent years, inkjet digital printing and new pressing techniques have revolutionized the design possibilities of ceramic tile, and some exhibitors made new technology a focus. Iris Ceramica Group debuted Hypertouch, which allows for the embedding of home-automation sensors into ceramic surfaces. With this smart home technology, consumers can control lighting and audio-video devices, open doors and windows, and adjust room temperature by pressing their hands on subtle demarcations in ceramic surfaces like countertops, for instance. Similarly, ABK Group's Cooking Surface Prime induction stovetop presents as a stone counter slab with discrete etchings that hide an advanced magnetic field that heats metal cookware.
Next year, Coverings will take place in Atlanta on April 22–24.